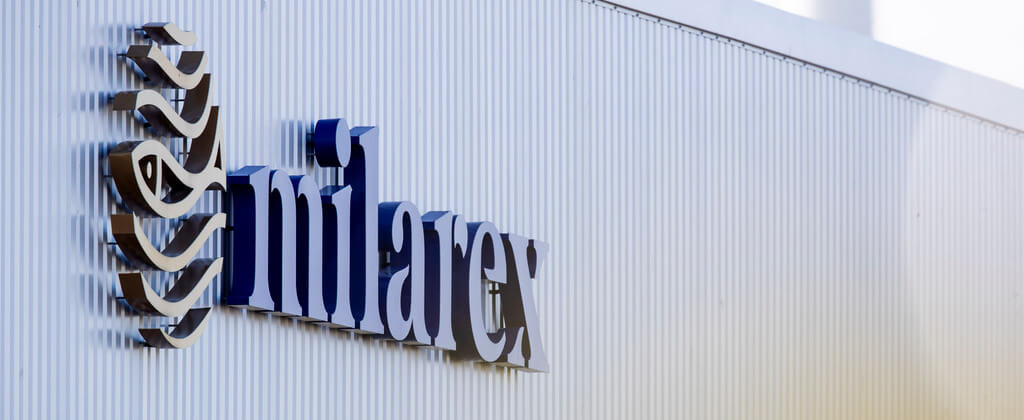 PEOPLE & TEAM Our Ambition
In Milarex we take pride in actively promote sustainable and affordable farmed raised salmon as a healthy protein source for a growing global population. We are going to be the benchmark for safe and sustainable salmon processing.

Thomas Farstad - CE
Milarex sustainability ambition – Our goal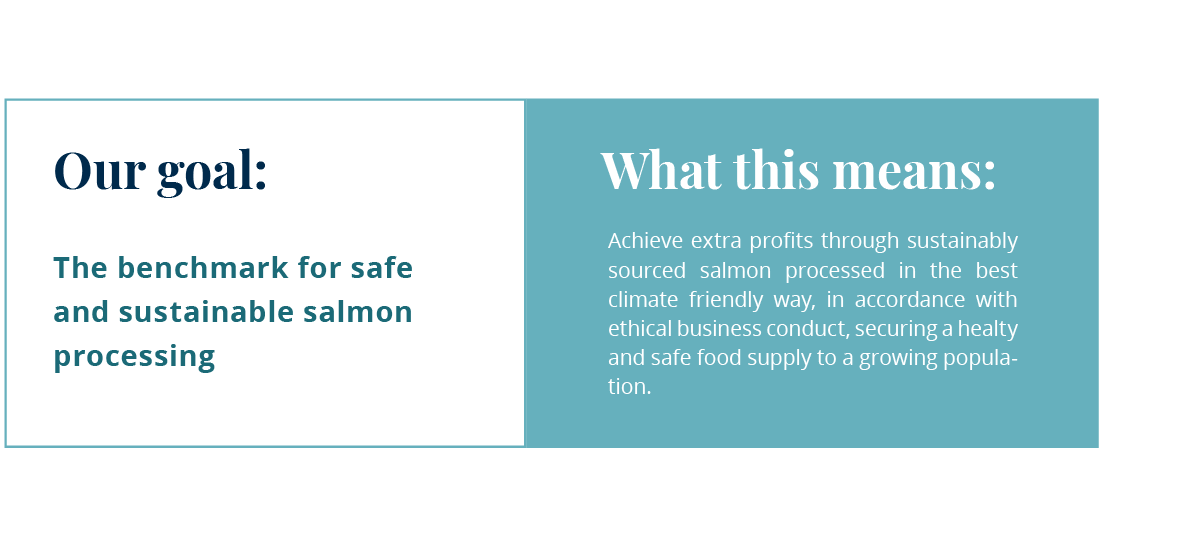 Our goal:
The benchmark for safe and sustainable salmon processing
What this means:
Make sustainable seafood affordable through sustainably sourced salmon efficiently processed in the best climate friendly way, in accordance with ethical business conduct, securing a healthy and safe food supply.
How did we identify and prioritize the important ESG topics?
We engage with our stakeholders:
Stakeholder engagement is essential to grow our business and to reach our ambitious targets. Our materiality assessment helps us to understand which issues are important to the business and our stakeholders, and therefore where and how to focus our engagement. By defining the needs and interests of our stakeholders, we can also evolve our strategy to better meet their expectations and focus our reporting on the issues that they care about.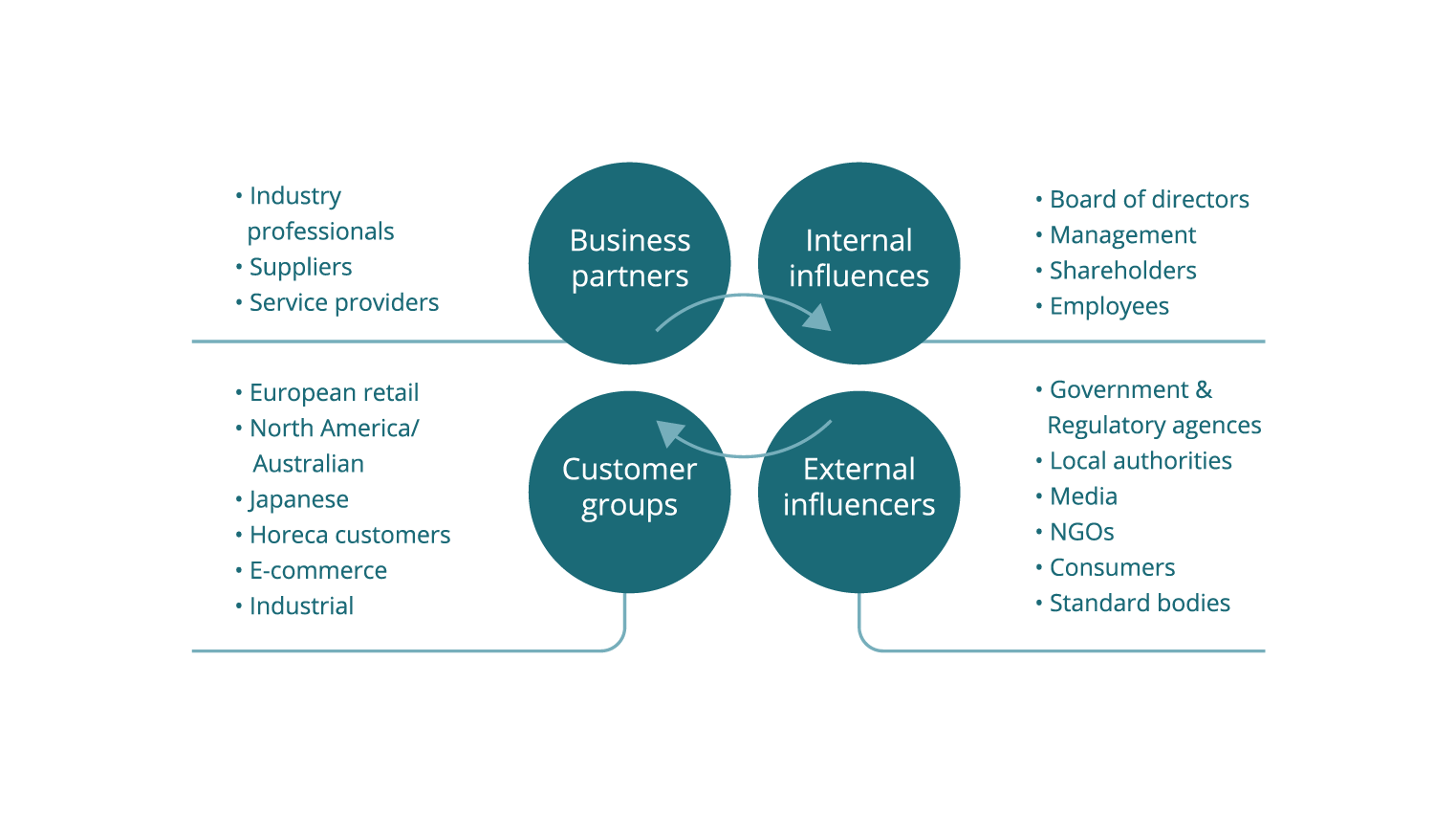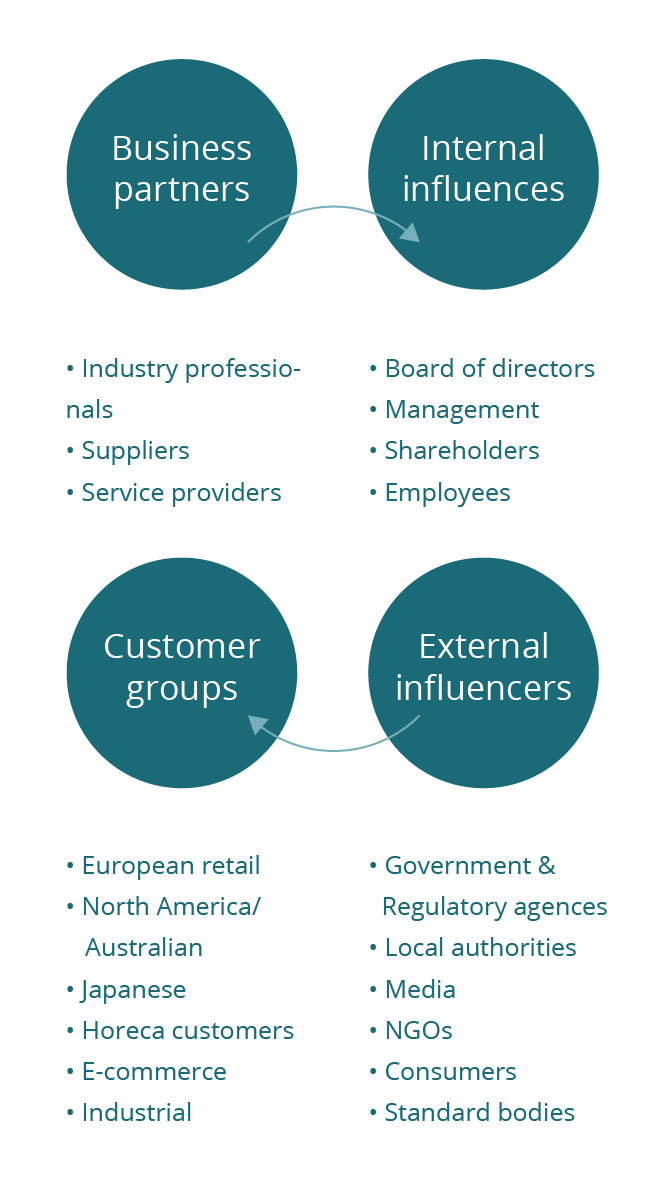 We prioritize the important topics
We live in an uncertain and constantly changing world. A material assessment helps us identify and prioritize on the sustainability issues that matter most to our business and stakeholders. An issue is material to Milarex if it meets two conditions. Firstly, it impacts our business significantly in terms of growth, cost or risk. And secondly, it is important to our stakeholders. We revise our assessment each year to make sure it reflects changes in our business and the external environment. A major external revision and update is done in cycles of three years.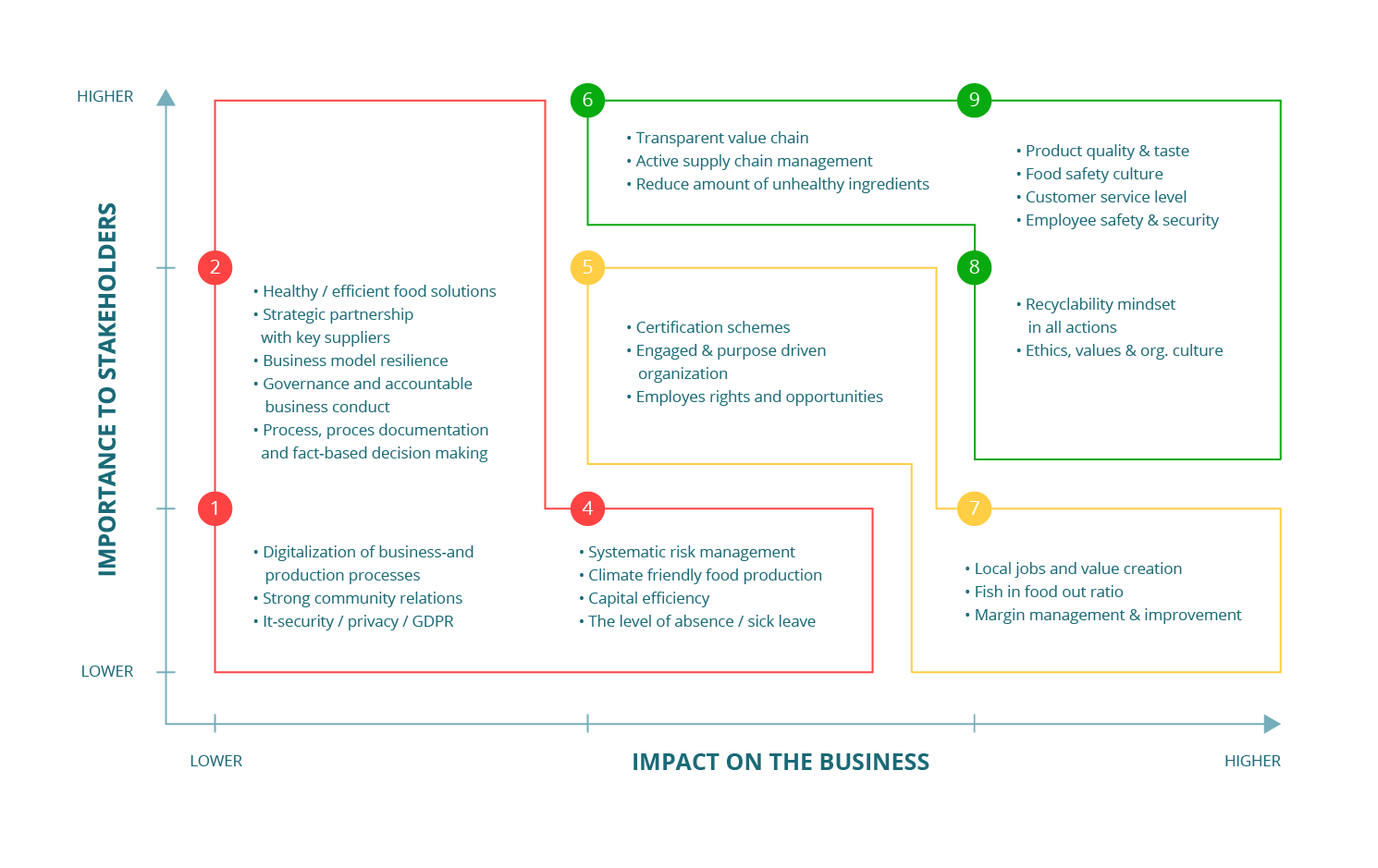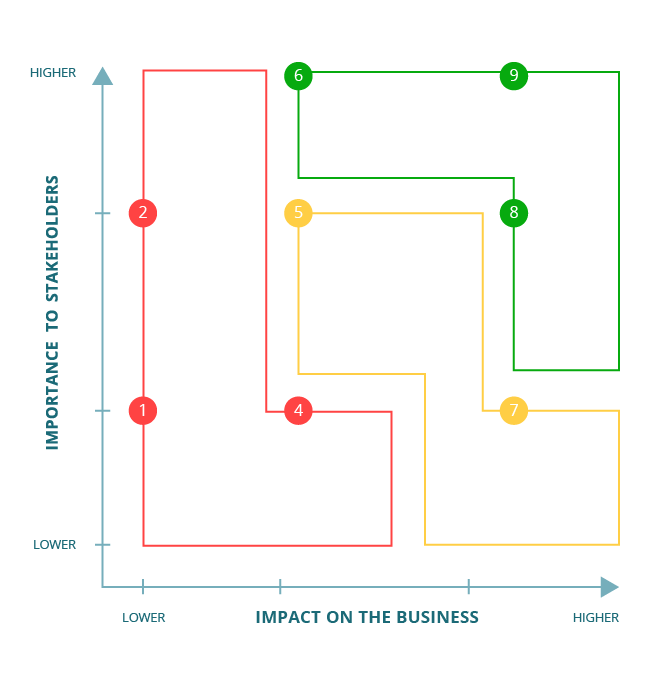 We Align with relevant SDGs
Five years ago, the United Nations adopted 17 UN Sustainable Development Goals (SDGs) in an effort to end extreme poverty, reduce inequity and protect the planet by 2030. They were developed to guide society, governments and businesses to a joint efforts in changing towards more sustainable development. The SDGs highlighted below are the most relevant and material for Milarex.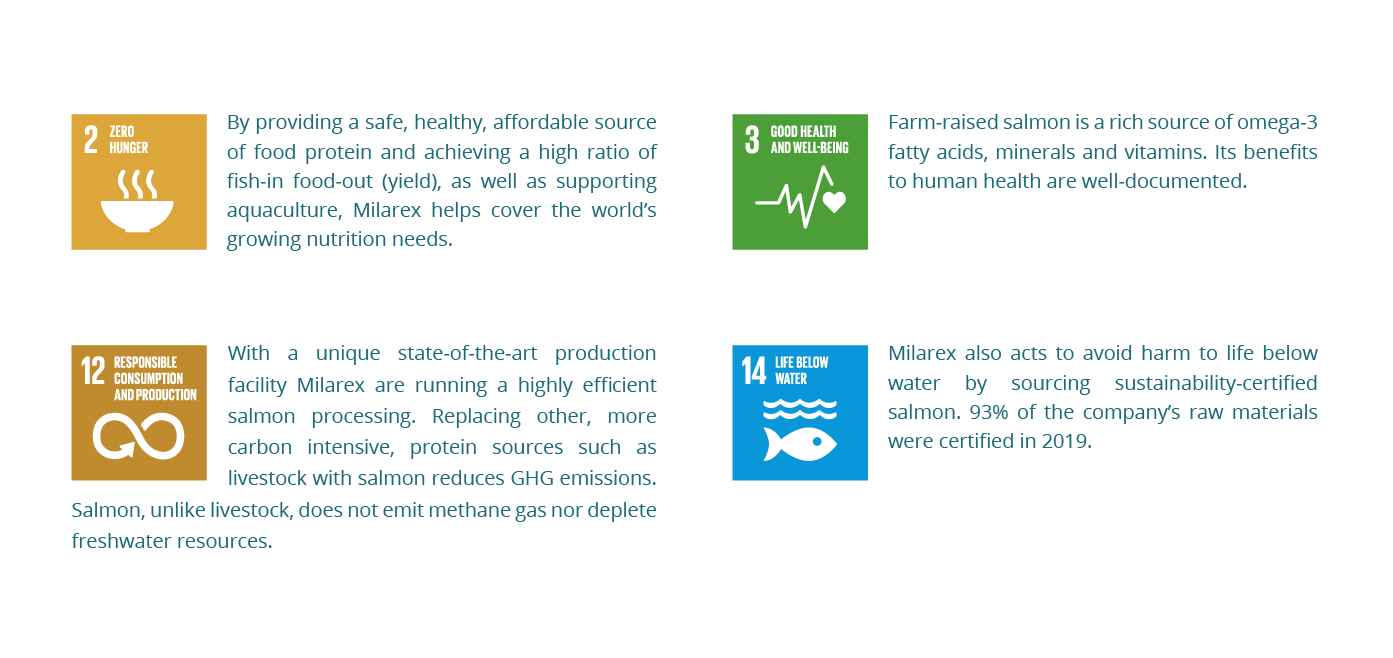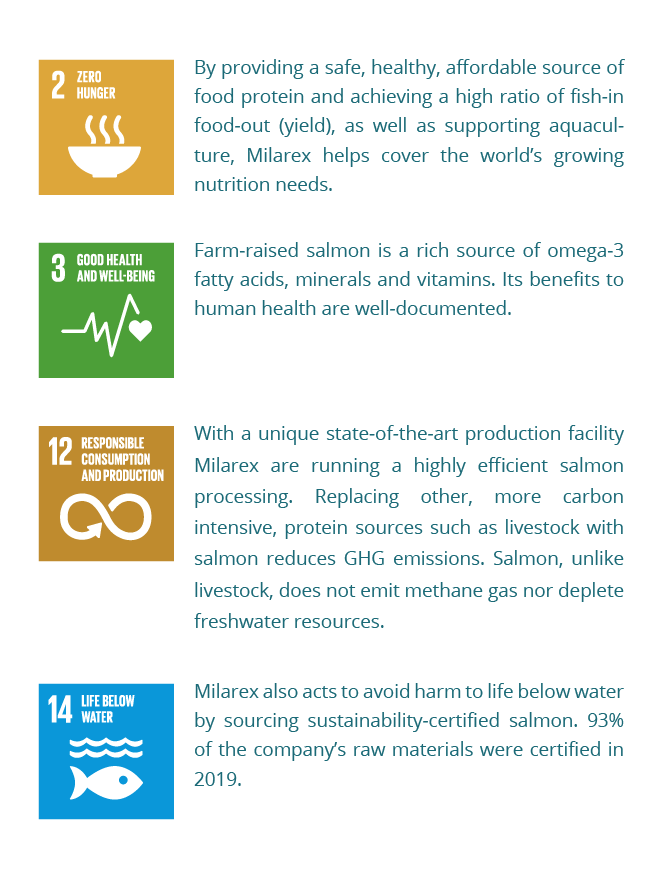 By providing a safe, healthy, affordable source of food protein and achieving a high ratio of fish-in food-out (yield), as well as supporting aquaculture, Milarex helps cover the world's growing nutrition needs.
Farm-raised salmon is a rich source of omega-3 fatty acids, minerals and vitamins. Its benefits to human health are well-documented.
With a unique state-of-the-art production facility Milarex are running a highly efficient salmon processing. Replacing other, more carbon intensive, protein sources such as livestock with salmon reduces GHG emissions. Salmon, unlike livestock, does not emit methane gas nor deplete freshwater resources.
Milarex also acts to avoid harm to life below water by sourcing sustainability-certified salmon. 93% of the company's raw materials were certified in 2019.
Our strategic approach and commitments
Milarex sustainability ambition - the four key themes in our sustainability strategy
We believe that sustainable business conduct drives superior performance and that this is the only way to create long-term value for all our stakeholders. Businesses that will be successful in the future will be those that serve society today. Our sustainability ambition are built on 4 key themes which covers the main priorities from the material assessment.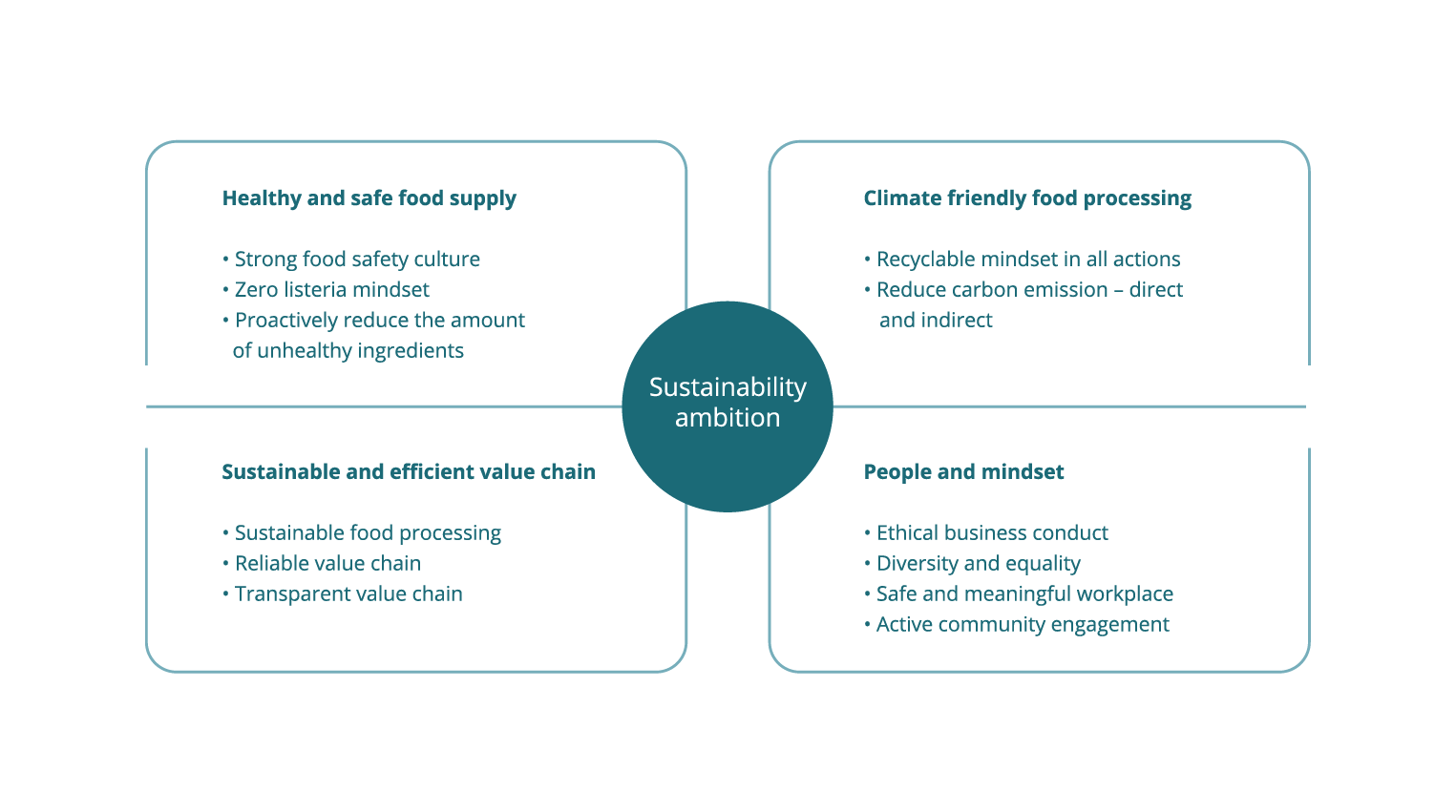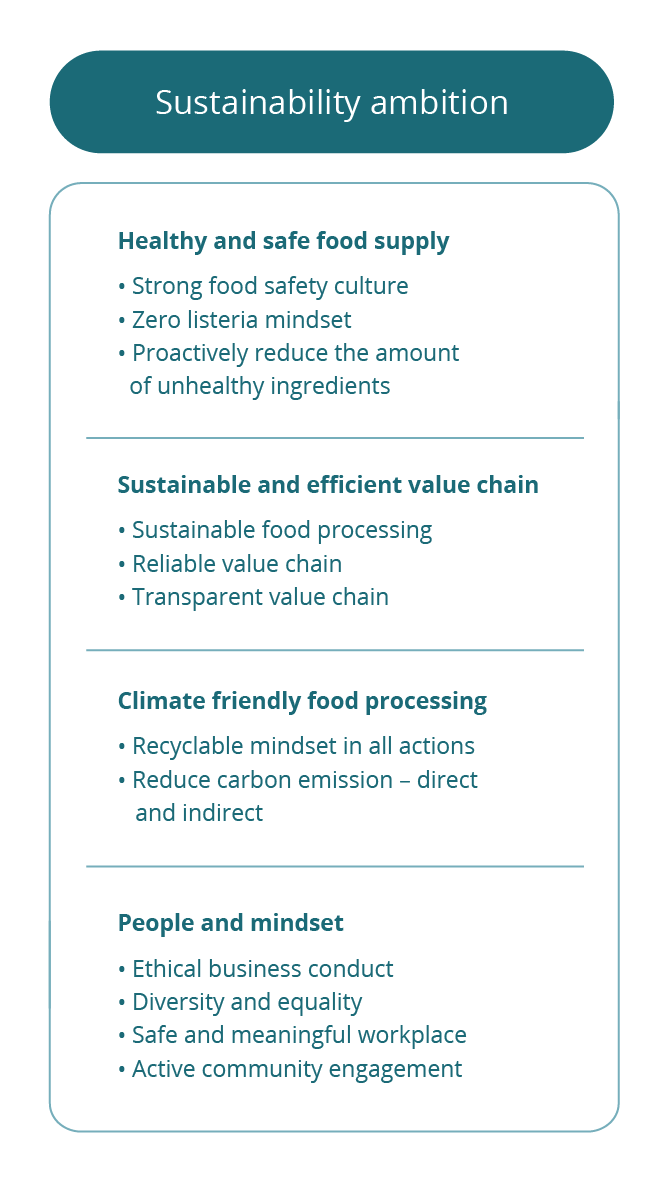 Our sustainability commitments
To us sustainability is a natural part in being a successful company and we always strive to act in an transparent, responsible and ethical way, expecting our business partners to do the same.
To always be in the forefront in sustainable practice and meet our ambitions we need to develop and make some commitments. Below you will find our key targets in the period 2020 – 2025.